You know the saying. 
He's making a list. He's checking it twice. He's going to find out how many times you drove past the gym instead of going in and got ice cream. 
With Christmas fast approaching, it's actually a weird time for fitness goals. Stuck between the end of Thanksgiving and the beginning of Christmas break, it's tough to get any meaningful progress done in the gym. On the one hand, you have a small group of people that just destroyed a turkey and are dying to shed the excess weight. On the other, the majority are people who never get off of "vacation mode" until after New Year's. You've worked too hard to get here.
I'm writing this as a reminder that as close as Christmas might be, beach season 2019 is right around the corner. To lose all that you've worked for or where you aspire to go just because there are more cookies and cakes at work would be a shame. The reason gym memberships rarely get used can be blamed on our need for immediate gratification. If we do something and receive the result we want, we are more likely to do it again. If we put forth effort and the reward requires even more determination and focus, the less likely we are to continue for that thing. We've become spoiled in a way. If we want entertainment, our phones are two feet away. If we are interested in food, Uber eats will get it for you. Companies are glueing you to the couch by competing for your business through convenience. 
If you think about it, companies are just profiting off of people's unwillingness to exert effort. Convenience seems to be the hottest thing in business right now. 
So, what I'm about to suggest is not sexy. I'm definitely going against the grain from culture when I say, 
"Get up off the couch and go get it yourself."
Is that more convenient? No. Is that less stressful? Definite no. So, why in the world would I be recommend it? Because it's all about the mindset that comes with these things (or prevents). When you get up and say, "I am going to do it myself", you're one step closer to being someone that reaches their goals and one step further from "I'll just do it tomorrow". The more you give into procrastination, the more it will become your default setting. We have to find a way to enjoy the tech of today while maintaining our drive and work ethic. 
At the rate we're going, Amazon is going to have a robot that delivers your food, cooks it, cleans up the kitchen, and reads you a bedtime story. On some nights, that would probably be really nice. But over time, we would lose the ability to do anything for ourselves. I'm not trying to sound like Will Smith from the beginning of "I, Robot", but I don't want all of these services to take away your work ethic and the ability to push through stress. With all of the fad diets and overnight fixes on the market, it seems like good old fashioned hard work is being overlooked.  
Take Home Message:
Tying all of my future robot rant nonsense together, my point is that nothing will ever substitute for hard work. Our modern conveniences are really miracles that we're all fortunate to have. Walmart pickup and Amazon's prime shipping really do make life easier. However, with the approaching holiday and all of these conveniences factored in, the odds of you sticking with your goals for the next month are not in your favor.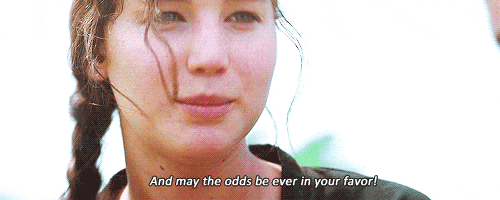 This worries me. So, I wrote this as a reminder to stay motivated and stick to the day in day out routines that we set in place. Sure, it's nice to have some fun and break from routine. But keep that laser focus in your back pocket so that come the next sunrise you are back on the grind.
Don't quit. Keep showing up. Punch the time clock. Get in and out. Do not go backwards. One step forward, zero steps back. Brick by brick.